Choir stuff
Current choir
I sing in Chalmers sångkör. Information about upcoming concerts on the choir homepage.
Past choirs
Choir of the Ostrobothnian nation at the University of Helsinki. I was the chair for 1.5 years before I ran away to Sweden. The picture below is from our choir trip to Mallorca in 2013.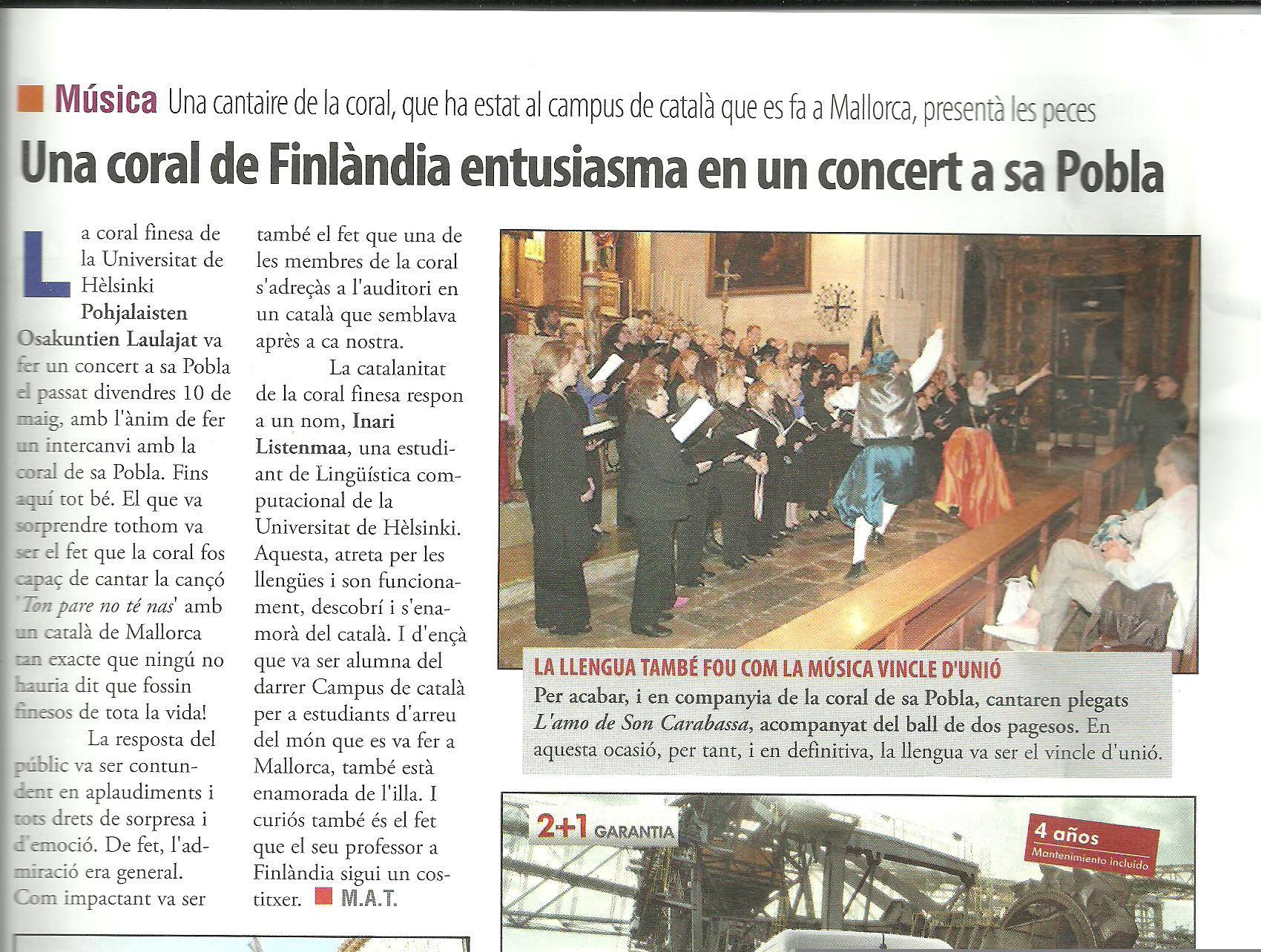 Karavaani-kuoro
Choir of student organisation for Asian and African languages and cultures. Founded by people who wanted to sing in Asian and African languages. Some example songs:
Music
I've written and arranged some songs for choir.